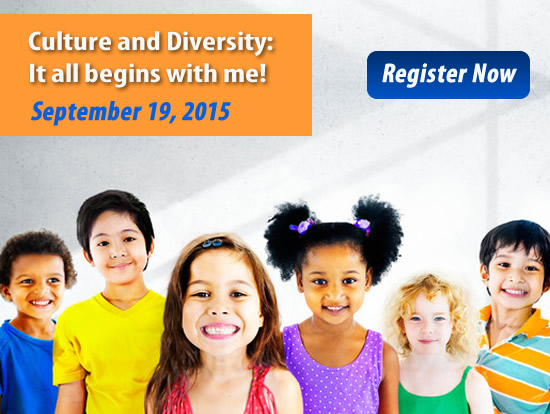 [box]Please register for the September 19, 2015 training using the form below or download and print a form to mail with your payment.[/box]
Training Title: Culture and Diversity:  It all begins with me!
Trainer: Michael Gonzalez & Jacquice Jones
Location: United Way of Greater Houston, 50 Waugh Drive, Houston, Texas 77007
Time: 8:30 am – 11:30 am
Cost: $20.00 (Snack Provided)
Group discounts provided:
(10% discount for groups of 5-9 people, 20% for 10+ registrants)
Contact Aaron Carrara at 713-222-2482 to take advantage of group discounts).
Training Description:
In this session we will look into ourselves to help us better understand our own culture.  After we learn about ourselves, we will then work on continually growing into a more diverse you.  Finally we venture into the relevance of the environment being a multicultural and diverse setting.  Join us as we work to better understand ourselves and others.
About Michael Gonzalez:
Michael Gonzalez is an early childhood educator and advocate with fifteen years of experience in the field of early childhood in a variety of professional and educational settings.He currently serves in a managerial role with an early childhood program that oversees four locations in the Houston Area and two in Illinois.  As many of you know that role means all of the above.  He is also serving a second term as a Vice President of Membership with the Texas Association for the Education of Young Children (TAEYC).  Training is additional work, but an enjoyable hobby.
About Jacquice Jones:
Jacquice Jones is a graduate of The University of Texas at Austin with a Masters of Science Degree in Social Work(MSSW) with a focus in Clinical Social Work. She also
holds a Bachelors of Arts in Social Work (BSW) from Tuskegee University in Tuskegee, AL.
Jacquice is the Director of Admissions at The Monarch Institute, a program dedicated to providing an innovative, therapeutic education for individuals with neurological differences—so that they can face their obstacles armed with success strategies. Prior to joining the team at The Monarch Institute she worked as a Trainer with The-Anti-Defamation League. Jacquice has extensive experience working with adolescents and youth in residential and school settings.
Registration Form
United Way Location: