We are pleased to offer our April 27th Virtual Seminar which features stress management for child care professionals!
Seminar will be presented via Zoom and a Zoom link will be sent to registered participants several days prior to each seminar.
COST: $5.00

---
Date:  Wednesday, April 27th, 2022
Time:  6:30 – 8:00 PM
Training Title:  Mindset Matters:  How Growth Mindset Changes a Child's Approach to Learning and Life 
Trainer: Lara Pauley, M.Ed
Description:   Because of the importance of their work, understanding the difference between fixed and growth mindset is critical for administrators and teachers. Grasping the concept of growth mindset and its implications gives teachers and administrators a powerful tool to instill growth mindset in those they encounter. This will impact their learning and their lives.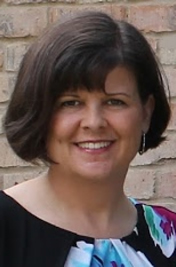 About Lara Pauley: Lara Pauley is an Assistant Professor of Practice and the Master Teacher in the Plum and Maple Classrooms at the Priscilla Pond Flawn Child and Family Laboratory School at the University of Texas at Austin. Lara received her BS at The University of Texas at Austin in Child Development and Family Relationships. She took classes requiring involvement with the Lab School and completed her practicum at the Lab School. She received her MEd with a focus in Early Childhood from The University of Texas at Tyler. Lara is passionate about helping children build a strong self-concept and social-emotional health in a positive classroom that enriches all areas of development. Her interests outside of school include enjoying time with family and friends and reading.