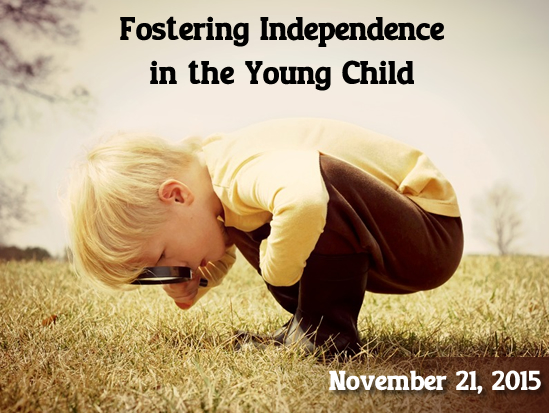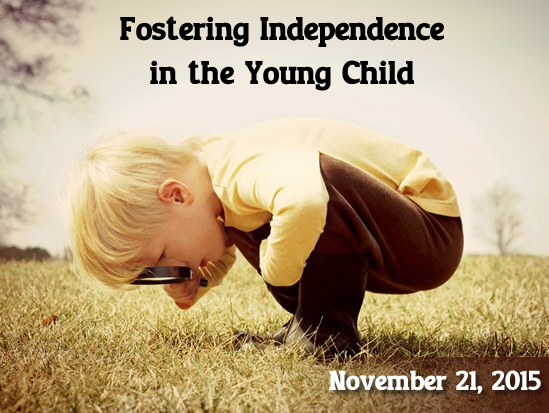 [box]Please register for the November 21, 2015 training using the form below or download and print a form to mail with your payment.[/box]
Training Title: Fostering Independence in the Young Child
Trainer: Sabrina Loria
Location: United Way of Greater Houston, 50 Waugh Drive, Houston, Texas 77007
Time: 8:30 am – 11:30 am
Cost: $20.00 (Snack Provided)
Group discounts provided:
(10% discount for groups of 5-9 people, 20% for 10+ registrants)
Contact Aaron Carrara at 713-222-2482 to take advantage of group discounts).
Training Description:
As infant and toddler educators, we are challenged to adeptly balance a toddler's quest for independence with his need for limits. In this session, we will explore methods to support young children in their journey towards independence, self-regulation, and confidence-building. We will examine teaching practices to foster independence from birth to age-three such that we can support toddlers while enabling space for their potential to flourish.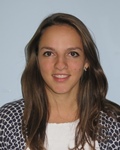 About Sabrina Loria:
Sabrina is a Costa Rican native and a Rice University alumna. She has her Masters in Montessori Education from Barry University, her Bachelors in Psychology from Rice University, and is certified by the American Montessori Society (AMS) in both Infant/Toddler and Primary Education. She is passionate about the Montessori vision and philosophy and strives to bring it into the children's lives every day.
Registration Form
United Way Location: